THE MAVERICK AND COMET COMPARISON

On Thursday night of the 2001 Roundup, a car arrived
in New Castle, Indiana that was very similar to my Comet.
In fact, it was the same color as mine!

Dale trailered a car down from Michigan that was almost identicle:
Both are tan 4-doors, both have tan interiors, and both are 1977 models!

ONE EXCEPTION: His is a MAVERICK, and mine is a COMET!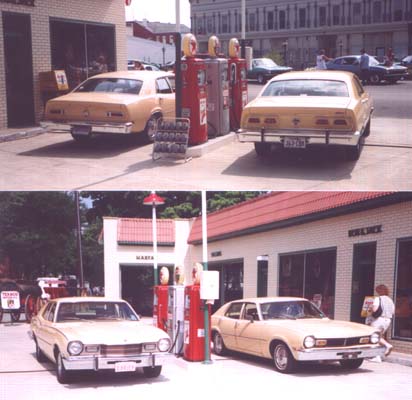 I don't know how many times people have approached me in my Comet and say
"Nice Maverick" or "We used to own a Maverick"... My car is not a MAVERICK!!!
This won't resolve the issue, but here are the very obvious differences between
the MAVERICK and COMET in these pictures taken at Trump's Texaco Museum in Knightstown, IN.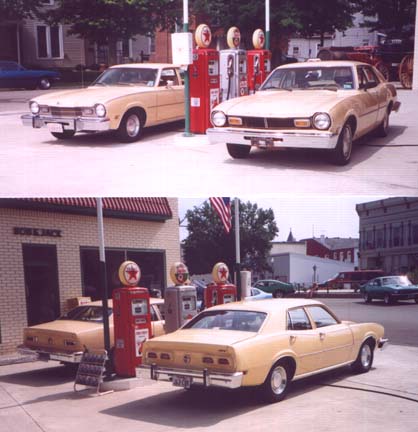 ---
---
---
This page was last updated on November 19, 2002